Writing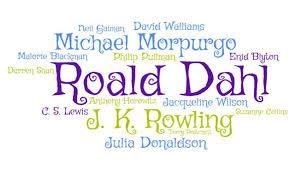 Setting the Seeds
In our school we work in setting the seeds so that our children can blossom into accomplished authors. We guide them from a scribble to a word, a word to a sentence, a sentence to a page and maybe someday a book.
Developing the desire to write
In infant classes through 'Aistear' we encourage children to write shopping lists, recipes for potions, orders at the restaurant, messages in bottles or anything else that comes up in our structured play.
Introduction to different genres
The objective of writing is to put your thoughts on paper either for yourself or to be read by a specific audience. It may be an opinion, a list, recounting an event or creating a new world of fantasy. To this end we introduce our students to a wide variety of genres and styles. We give them the skills to write in all the various genres.
Handwriting
In Firies National School we use the cursive script and encourage children to join their writing from 4th class upwards. We ask that children use a pen at this stage. We take pride in the fact that our students have been very successful in handwriting competitions and always give them the opportunity to enter.
Studying Authors and Novels
We encourage children to share books that they have read and loved. From 3rd class up we read at least one class novel each year. This gives children the chance to experience different styles of writing. They write down new words and phrases or descriptions that they admire and go on to use some of these ideas in their own writing.
A Love of Poetry
From Nursery Rhymes to Seamas Heaney and Spike Milligan, poetry is always part of the curriculum in Firies. We focus on humorous, rhyming verse in junior classes and branch out to including soulful and emotive poems with older classes. Children are taught how to write list Poems, sensory poems, Limericks, acrostic poems, Haikus and ballads. We remind them that powerful feelings and funny tales can be expressed as a poem in very few carefully crafted words.
Developing Confidence
From middle classes up we see the value in peer editing. Children pick out and compliment phrases that they admired and give constructive criticism. We always give children the opportunity and encouragement to read their work aloud but never put pressure on them to do so. We always watch out for creative writing competitions and endeavour to submit entries from the children. Over the years Firies has had winners in 'The Listowel Writer's Week', The 'Kerryman' and Kerry Radio.
Tips for Parents
Good readers make good writers. Expose your child to a wide variety of books and discuss them together.

Provide the opportunity for your child to write. (Birthday cards/invitations; postcards; Christmas cards; a letter of thanks to a relative; a Get Well card)

Make sure your child is using the correct pencil grip from the start.

If your child is writing his/her name ensure that only the first letter is a capital.

Proofread your child's writing together and use positive criticism.

Read, acknowledge and praise your child's written work.
Fostering a love of books and poetry, be it to write or read them, is a gift for life. Let's parcel it together!